Which Sunglasses Are Better, Oakley Or Ray-Ban?
Designer Sunglasses
Oakley and Ray-Ban have both dominated the sunglasses market for decades, but these two very different sunglasses brands provide distinct advantages. Oakley glasses tend to lean more toward the athletic, whereas Ray-Ban glasses are more traditional.
Since both companies have consistently updated their products throughout the years to reflect shifting consumer tastes and revive old favorites, it's not unusual to own a pair from each.
Oakley sunglasses versus Ray Ban sunglasses
It's not a matter of whether Oakley or Ray-Ban is superior, but rather of whether brand is superior to you. Each wearer's choice between Oakley and Ray-Ban will be based on factors such as personal taste in frames, intended use, and budget.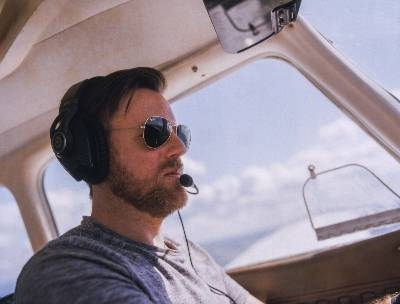 We've put up a comparison of their characteristics to assist you choose the best option. When the time comes, you can rely on Seek Optics, high-quality replacement lenses.
Sunglasses: Oakley or Ray-Ban?
Obviously, the sunglasses aesthetics play a major role in the decision-making process when purchasing a new pair. Everyone want a set that can be worn all day without requiring repositioning. 
Have a reputation for being athletic, whereas Ray Ban shades are noted for their timeless, Hollywood appeal. Both lines provide a wide variety of frames, lenses, and colors, making it easier to choose a set that complements your face and style.

Many Oakley sunglasses use unobtainium, a sort of rubber used for the ear and nose cushions for cushiony comfort, so that you may wear them all day without any fatigue.
High Quality Sunglasses
The wraparound design makes them ideal for sports and other outdoor activities where they won't fall off. Ray-Ban sunglasses are known for their minimalistic, modern design.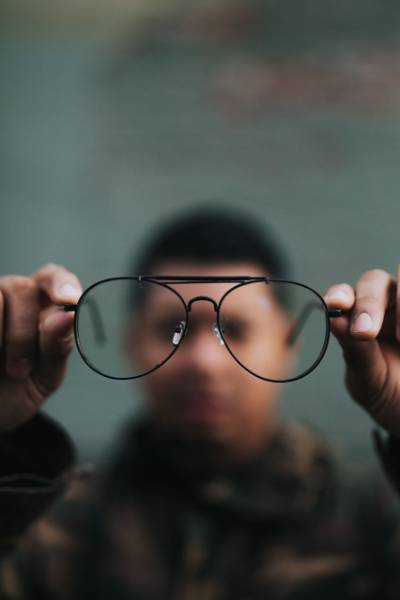 Ray Bans sunnies are an updated take on the traditional round style. Ray Bans rounded at the edges and have a squared off center for a classic design that will last for years.
Comparison of Oakley and Ray-Ban Sunglasses Frames
The frames of both Oakley sunglasses and Ray-Ban sunglasses are innovative and made from high-quality components. Titanium and Oakley's proprietary O Matter are just two examples of the robust but lightweight materials used to craft its frames, which are designed to last and to feel opulently comfortable.
Oakley Sunglasses Lenses
Sunglasses are held in place with the three-point fit and may be adjusted for a comfortable fit with the help of silicone nose cushions. We've paid close attention to every facet of the frame's construction to guarantee that the final product is flawless in terms of both form and function.

Conversely, the most well-known Ray-Ban style is the Wayfarers, which are the brand's most popular sunglasses. Sunglasses with the perfect combination of lens height, bridge width, and temple length will look great on you no matter the occasion.
Comparing Oakley and Ray-Ban Lenses
Prizm lenses are available in many Oakley sunglasses frames to improve both color and contrast, as well as visual appeal. Oakley lenses come in a variety of options, including polarized, Iridium, and prescription varieties, giving customers a lot to choose from.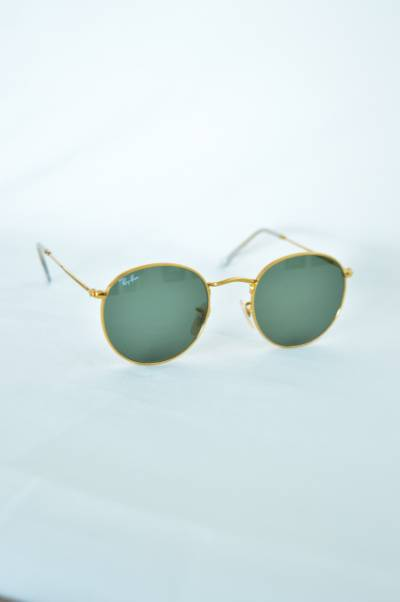 Green tinting is achieved in Ray-Ban sunglasses by the use of G-15, a process similar to that used in the production of the iconic aviator sunglasses.
These eco-friendly lenses block harmful UV rays and come in polarized and prescription varieties for optimal light management.
Aviator and other fashionable frames may be be purchased with tinted, blue light, or mirrored lenses. The concern with lenses, however, is how vulnerable they are to scratches.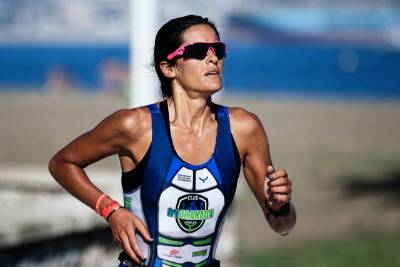 Ray-Ban sunglasses have a reputation for being scratch-resistant and lasting longer than Oakleys. Although elements like perspiration, storage, and usage may affect how long your lenses last and how good they look after a while, they are still a subjective purchase.
Oakley sunglasses are more likely to show signs of wear and tear than Ray-Bans, which are more often used for everyday usage.
Oakley vs. Ray-Ban vs. Costa: Value
Oakley and Ray-Ban both make high-quality sunglasses, and the prices for base versions of both are roughly same at approximately $150. Newer models, more features, and individualization all contribute to the look and cost of your ultimate choice.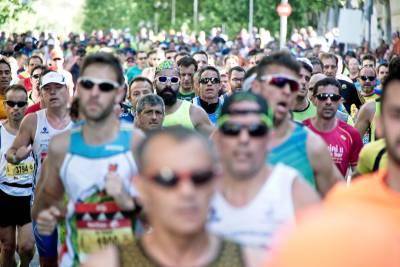 There are also limited edition variants available, which are often more costly than the standard designs.

Many people put as much thought into the quality of their sunglasses as they would into the purchase of a new pair of kicks or an heirloom timepiece. It's reasonable to invest in a high-quality pair of eyeglasses because of their fashionable design, sturdy build, and long lifespan.
As an added bonus, you can prolong the life of your fashionable sunglasses by having their lenses replaced if they ever become scratched or worn out. Sunglasses may be kept in pristine condition for a longer period of time if stored and handled properly.
Two Brands
Both Oakleys and Ray-Bans come with a limited warranty that may be validated with a receipt. The manufacturer's warranty on Ray-Ban goods is 24 months, provided that the defect is not the direct consequence of normal use (i.e., wear and tear) or an accident.
Sunglasses from Oakley also come with a lifetime guarantee against damage from manufacturing or material flaws. However, Ray-Ban's coverage extends to the lenses as well. Unlike Oakley, which does not.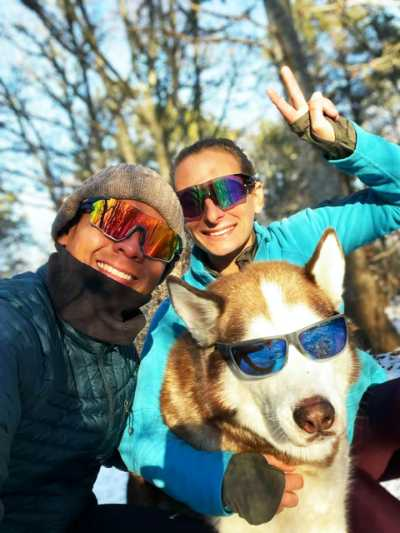 Preserving the value of your eyewear requires that you first make sure you understand what is and is not covered by the guarantee.
Putting Oakley and Ray-Ban to Work
In general, you should think about where you plan on wearing your sunglasses the most while making your purchase. Do you want a pair to use for casual, daily wear, or do you plan to use them mostly for outdoor activities and sports?

The design and functionality of Oakley glasses originate in athletic contexts. Using unique materials like O Matter and unobtanium, these sunglasses are built to last during rigorous exercise.
As an added bonus, their frame and nosepad design take into consideration the need for a firm grip even when the face is moist. Athletes are frequent advocates for Oakleys since the brand's products are well-suited to their active lives.

On the other hand, Ray Ban frames are well recognized for their cutting-edge design. While they are sturdy as well, the Oakley styles are better fitted for high-octane performance, which is why they are so popular. Their comfortable fit and versatile style make them a great choice for everyday use.
Lens Replacement and Optical Lens Prescription Selections
Lens replacement for popular brands like Oakleyand Ray-Ban is easy. You may put in your new lenses in just three easy steps as soon as they arrive.
The lens's rear nasal corner must be pushed in first, after which the frame may be turned around. Second, with the frames face up, make sure that the lenses outer edges are aligned with the frames. Finally, insert the lens by placing your thumbs around it and gently massaging.

Furthermore, it is simple to make custom lenses for your Oakleys or Ray-Bans if you need to use them with a prescription.
We tailor our services to your individual frames to provide a snug and comfortable fit, since we know that every millimeter matters. The first step is to decide on the lens material, prescription, and coatings you like.
Prescription Glasses
To get your prescription sunglasses sent to you, all you have to do is input your prescription. Since no two pairs of prescription lenses are identical, the pupillary distance (PD) must be included in the prescription upload along with the frames.

After we get your shipment, it usually takes a few weeks to install the prescription lenses and send them back to you. You can maintain your prescription sunglasses looking like new with no effort by just purchasing replacement lenses. Polarized lenses for Oakley and Ray-Ban sunglasses are available in a wide variety of lens shapes and colors from Seek Optics. All Oakley lenses as well as Ray Bans come with uv protection and have a similar starting price point.
Remember that the availability of replacement lenses depends on the frame form. It is possible to change the lenses in certain frames but not others. Among them are the sports/wrap frames from Oakley and the classic styles from Ray-Ban.
Picking One Sunglasses: Oakley vs. Ray-Ban
In the sunglass world, many individuals are on either Team Oakley or Team Ray-Ban, but the truth is that you can get by with either pair.
It's difficult to choose between ray ban and oakley, the two brands are under the same parent company and since they're always updating their offerings and introducing fans to new colorways, technologies, and designs.
Dependability in both brands is essential for keeping up with the ever-evolving fashions brought on by new developments in technology. Which brand is best for you is a matter of personal preference.